Aspen Public Radio is your source for in-depth coverage of local and state issues this election season. Voters will see two state-wide initiatives: Proposition CC, which removes revenue limits put in place by the TABOR amendment, and Proposition DD, which takes sports-betting revenues to fund water initiatives. Locally, Basalt residents decide on the town's property tax rate, the Roaring Fork and Aspen School Districts both select new school board members and initiatives to tax tobacco products appear on ballots throughout the Roaring Fork Valley. Ballots are due on November 5. Listen to Aspen Public Radio and check our website and social media for analysis and election results.
Aspen Candidates Open Their Books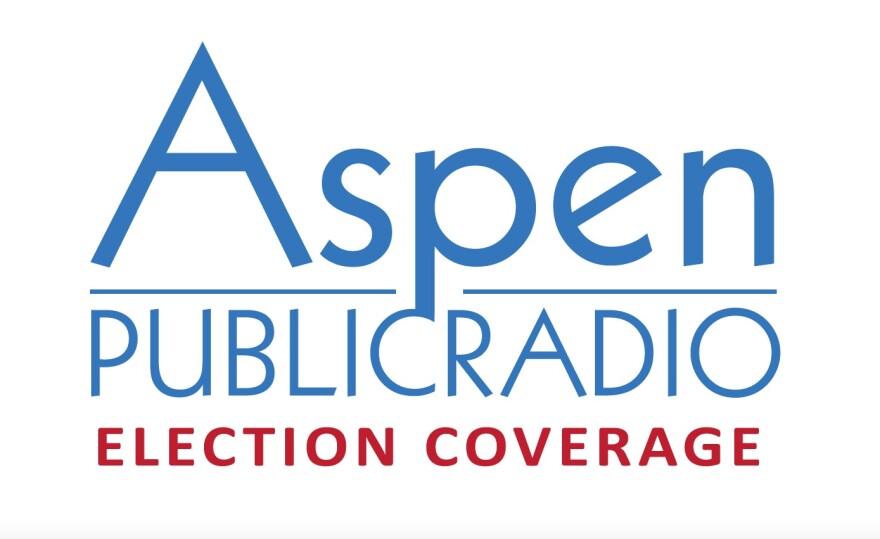 Aspen candidates turned in their first campaign finance filings this week.
Skippy Mesirow outraised all other candidates with a reported $12,605 in donations. He lost in his first campaign for city council two years ago and has set himself up as the young candidate with fresh ideas, and his spending is in line with that. He has purchased campaign apps, software, a texting service and slew of facebook ads. His financial supporters include developers John Sarpa and Peter Fornell, as well as planner Chris Bendon. He boasted political connections earlier this year when Colorado governor Jared Polis donated to the campaign. Pitkin County Sheriff Joe Disalvo also donated.
DiSalvo also contributed to the campaigns of Rachel Richards and Linda Manning, but he didn't contribute to incumbent Bert Myrin. Myrin has raised around $6,600, including contributions from Fornell and Aspen citizen Lee Mulcahy, a noted government critic.
Veteran politician Rachel Richards has raised nearly $9,000, almost $3,000 of which she herself donated. She has several democratic leaders on her donor list, including Blanca O'leary, Betty Wallach and Mick Ireland.
Linda Manning has raised $3,000, including $100 from Lift One developer Michael Brown, and from restaurateurs Andrew Sandler and Ryan Chadwick.
In the mayoral campaign, Ann Mullins has raised and spent nearly $9,000. Campaign contributors include former-mayor Bill Stirling and columnist Lorenzo Semple, as well as the developers involved in the Lift One project that is also on the ballot this spring.
Adam Frisch has raised $11,000. He has spent the majority of that on mugs and advertising.
Torre has raised over $4,000, including contributions from Mulcahy and his mother, Sandy. He has used those funds toward stickers and T-shirts .
Cale Mitchell did not turn in a report. He says he is not accepting any donations to his campaign. Two years ago he had to pull out of the mayoral race when it was discovered he did not meet the residency requirements.
Ballots are in the mail and due back on March 5, 2019.