'Betty The Yeti' Encourages Robotics For Young Students, Male Or Female
Two members of Aspen High School's robotics team have written and illustrated a children's book, "Betty the Yeti," that extols the joys of STEM -- science, technology, engineering and math.
Author Jeremy Martin and illustrator Tilly Swanson sat down with kindergarteners at Aspen Elementary School last Friday to read the book, talk about robotics and show off the robotics team's robot.
In the book, a young yeti named Betty who likes to build things, shows her classmates that they can like science and engineering, as well as sports and art.
Now a junior, Swanson has been in robotics since the fourth grade, and has always been one of the only girls. She hopes this book can change that.
"I've had a lot of moments when I wanted to quit because I did not like being the only girl, especially when I was younger. I thought that was awful," she said. "I just want other girls to see from a young age that this is an option for them and they don't have to worry about the fact that it is mostly boys."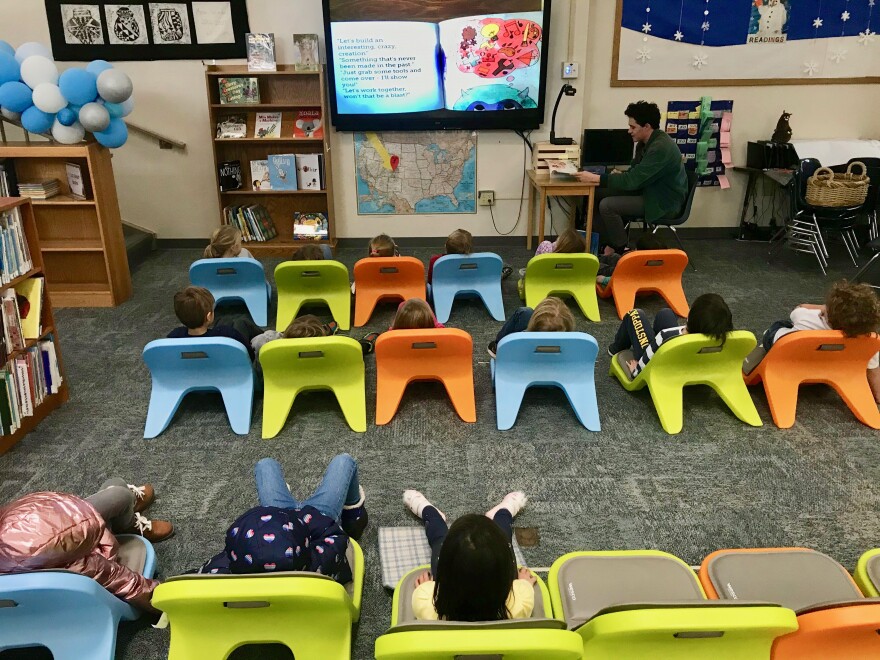 Once Martin finished reading "Betty the Yeti," Swanson rolled out the robot. The kindergarteners were able to ask Martin and Swanson questions about the robot, see how it worked and build their own robot out of Lego pieces.
Martin and Swanson say parents and local businesses have expressed interest in buying the book. They hope to publish it in the coming months.