The environment desk at Aspen Public Radio covers issues in the Roaring Fork Valley and throughout the state of Colorado including water use and quality, impact of recreation, population growth and oil and gas development. APR's Environment Reporter is Elizabeth Stewart-Severy.
Forest Service to sell land in El Jebel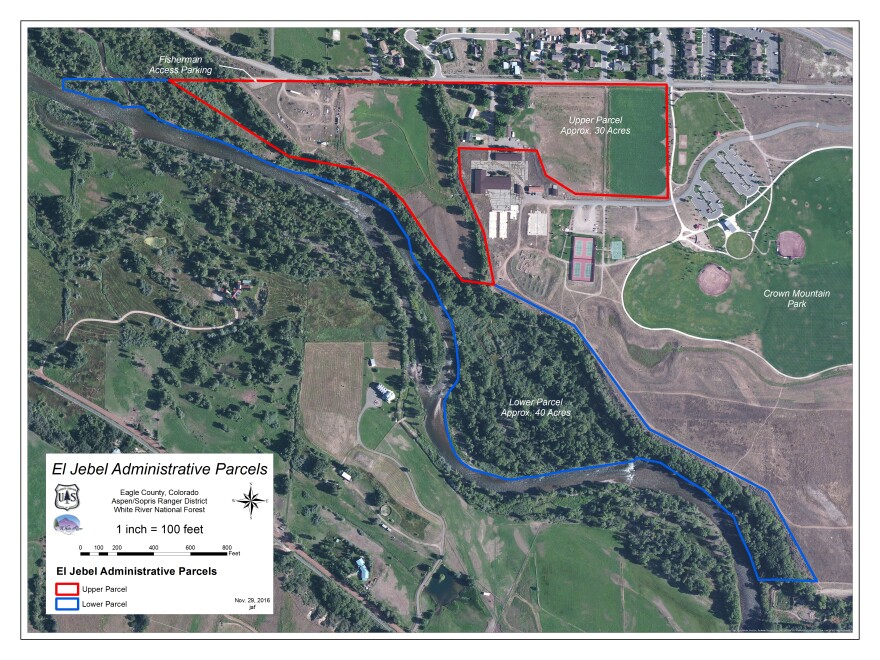 Officials with the White River National Forest have proposed selling two pieces of land in El Jebel.
The two properties total about 70 acres of land adjacent to Crown Mountain Park and the Roaring Fork River.

On parcel encompasses two single-family homes and a bunkhouse, and it houses seven Forest Service employees. The property also has a mobile home pad, horse pastures and vacant land.

The other plot consists of about 40 acres along the river and is now used by wildlife, hikers and fishermen. Forest Supervisor Scott Fitzwilliams said his agency will ensure that the ecology is protected through deed restrictions or other conservation plans as part of the sale.

Fitzwilliams said the Forest Service can no longer pay for upkeep of these properties and needs the money to improve other facilities, like the Aspen bunkhouse and the district office in Carbondale.

The public can learn more about the proposed sale at an informational meeting Thursday night at 5:30 p.m. at the Eagle County Community Center in El Jebel.